The Open Spaces Society champions open spaces of all shapes and sizes, in town and country, where people make use of the land for recreation, whether formal or informal. There is no universal definition of open space, but for our purposes it is land where the public has a right to wander, or has done so by custom over such a long period that it may have established a right to do so.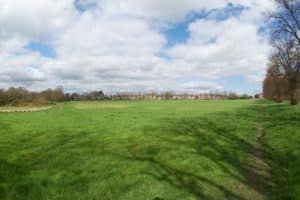 When you ask us to help you protect open spaces, we will ask you to advise us of any legal provisions which relate to it, to see if it is managed under public or local acts of parliament (such as parks and open spaces held by local authorities), or under schemes of management (most often, made by local authorities for common land). If there is a legal provision in place, the open space may already have some form of protection and we can give guidance on your best course of action in these circumstances.
If there is no such protection we may suggest that you investigate whether there is sufficient evidence of use, and whether other conditions are met, such that the land may be eligible to be registered as a town or village green, or (in England) that local people lobby for the land to be designated as local green space under the National Planning Policy Framework, or as an asset of community value under the Localism Act 2011.
In accordance with our casework policy, we cannot get involved everywhere and must therefore prioritise our activities.
We will focus on issues where:
1. there are rights of area access which are fully recognised in law and recorded, for example registered common land and village greens, and some public open spaces;
2. the public uses an open space for recreation by custom, with ample evidence that customary rights may have been established by long use; or
3. the open space has access via public paths and has exceptional and truly outstanding qualities—fine views or significant history (the site of a mediæval battle, or a holloway for instance).
We are unlikely to provide bespoke opinions concerning the development of agricultural land or green belt, unless it falls into one of the categories above.
The society is a small charity which relies on member subscriptions to fund its work.
We will therefore ask you to join if, subject to the above, you would like support and assistance from our case officers who are our in-house experts on commons, greens, open spaces and public rights of way.
The following organisations may be able to assist in cases which do not fall within the society's priorities as outlined above; CPRE, CPRW, Planning Aid, Locality.