How can you defend the open and green spaces that matter to you?
We are very often asked to advise on protecting open spaces - here is a summary of the options that can be considered. One of the most effective ways for you to stand up for your right to use a local open space is to join the Open Spaces Society. As a charity, we depend on public donations to fund our vital campaigning and legal work.
As a member, you can count on the support of our expert team based at our head office in Henley-on-Thames. Depending on where you live, you may also have a local Open Spaces Society correspondent (our name for volunteer) who may be able to help you. Find out if you have a local correspondent here
The open spaces we champion come in all shapes and sizes. They can be in the countryside but also in towns.
They are usually spaces people have chosen to use for recreation, whether formal or informal.
The open spaces we are asked to defend often comprise land where the public has a right to wander such as a local green space, or an open space that has no legal protection but which people use.
It could be a stretch of grass where children play, local people go blackberry picking or to enjoy a picnic.
But just because you use it doesn't mean it's protected unless you do something about it. Read about some of our campaigning work to protect open spaces here.
Is the local open space you love and use protected? Don't take it for granted.
Download our toolkit below and find out how to protect your local green space
Further resources about Open Spaces
Our latest posts on Open Spaces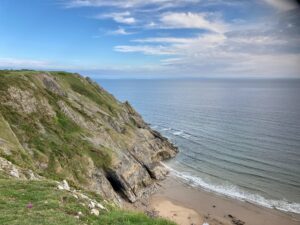 Our general secretary, Kate Ashbrook, writes of the need to get tough in these times of austerity. In September I spoke to the Gower Society, as part of its 75th anniversary celebrations. The society played an important role in securing Gower as the first area of outstanding natural beauty (AONB) in 1956. And on its…
Read More

→