Do you know someone who would appreciate a present that will help protect the future of accessible green spaces for all?
We congratulate all those involved in the Save King's Stairs Gardens' campaign on their successful application to register this land at Rotherhithe as a town or village green.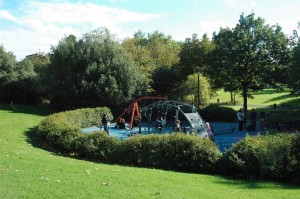 The group submitted the application to the London Borough of Southwark, the greens registration authority, in August 2011, with supporting evidence of local people's use of the land.
King's Stairs Gardens is maintained by the Borough's Parks Section and is approximately three hectares. The land is owned by the council who did not object, but it raised queries about whether the land had been acquired as open space, which would have prevented it from being registered as a green. In fact, no evidence was found to clarify for what purpose the land had been acquired.
On 25 January 2012, the Council Assembly, on the recommendation of the Strategic Director of Communities, Law and Governance, agreed to register the land as a green, protecting it for ever more.
Says our case officer, Nicola Hodgson: 'The group worked hard to put in a high-quality application for the green, and it is wonderful that the land will now be protected for enjoyment by future generations.'