Support us from £3/month
We deal with almost 1000 cases a year assisting communities, groups and individuals in protecting their local spaces and paths in all parts of England and Wales. Can you help us by joining as a member?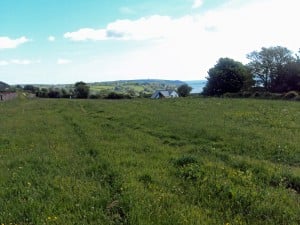 We are delighted that our member Richard Hacon and other local people have succeeded in registering Tannen Land, at Strete in south Devon, as a village green. Devon County Council approved the registration of the two-acre site last month.
With advice from the society, Richard obtained evidence of use from local people and submitted this to Devon County Council, the registration authority.
Says Nicola Hodgson, our case officer: 'It is excellent that this lovely site has now been registered and is safe for ever. Local people can now enjoy the land by right.
'Unfortunately the Growth and Infrastructure Act, which came into force in April, prevents the registration of land which is subject to any threat of planning. So we urge local communities to identify now any land which might be eligible as a green and to apply to register it, before it's too late.'