Support us from £3/month
We deal with almost 1000 cases a year assisting communities, groups and individuals in protecting their local spaces and paths in all parts of England and Wales. Can you help us by joining as a member?
We have objected to a plan by Windsor & Maidenhead Council to close a footpath between Culley Way and Farmers Close in Cox Green. The council is recommending to its Alley Gating Panel on Tuesday 22 March that the path should be gated because of crime and anti-social behaviour in the area. The Berkshire Ramblers have also objected.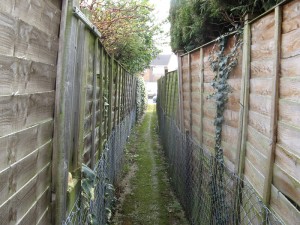 Says Kate Ashbrook, our general secretary: 'We object most strongly to the gating of this path, which will privatise a public highway.
'Before agreeing to gate a public path, the council must be satisfied that premises adjoining the route are affected by crime and anti-social behaviour, that the existence of the route is facilitating those offences and therefore that if the route wasn't there, the offences would cease. But the council's Community Safety Projects Officer, Jenni Howells, has not produced such evidence.
'Furthermore, the council must be satisfied that there is a reasonably convenient alternative route. Astonishingly, Ms Howells claims that the alternative route is "a little longer, if not the same distance"—yet it is three sides of a rectangle and clearly significantly further for pedestrians.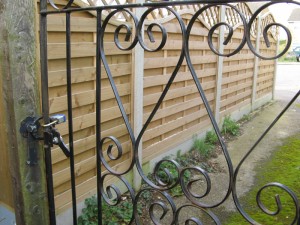 'The route which is proposed for gating has not yet even been added to the official map of public paths, the definitive map. Local people claimed it because they had evidence that it was a public highway. They want it to be shown on the map so that it is protected, and to ensure they can continue to use it as a short cut. It is shabby of the council to try to close it before it has even been put on the path map. We are also angry that local residents have erected a padlocked gate across the path. Once the route is added to the official map, that gate must go.
'We are calling on the Alley Gating Panel to reject the proposal to close this important and useful path,' Kate concludes.