Support us from £3/month
We deal with almost 1000 cases a year assisting communities, groups and individuals in protecting their local spaces and paths in all parts of England and Wales. Can you help us by joining as a member?
While welcoming the establishment of the independent panel on forestry policy in England (read more here), we have pointed out that its recreational representation is too limited.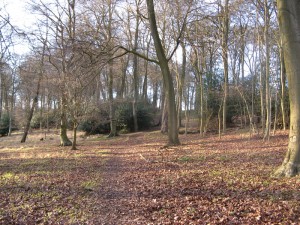 Says Kate Ashbrook, our general secretary: 'While we are pleased that Tom Franklin of the Ramblers is included on the panel, we consider the omission of organisations representing horse-riders and cyclists to be lamentable.
'Our woods and forests are of immense importance to riders and cyclists, who enjoy extensive legal and permissive access there. Horse-riders have far less access provision than walkers in the countryside generally, and so woods and forests are of particular benefit to them.
'We hope the panel will take on board the views of all recreational users—though it's a great pity that no member of the panel can speak directly for users other than walkers.
'The recent public outcry at the proposed sale of the public forest estate shows just how much our forests mean to us all,' Kate concludes.