Support us from £3/month
We deal with almost 1000 cases a year assisting communities, groups and individuals in protecting their local spaces and paths in all parts of England and Wales. Can you help us by joining as a member?
The Planning Inspectorate has refused an application to make a swap of common land at Booker, near High Wycombe in Bucks. The application was made by Dr Ewan Bumpstead, the owner of a property on Willow Avenue the front garden of which is 330 square metres of registered common land. He wanted to exchange this for 210 square metres of woodland at the rear of the property.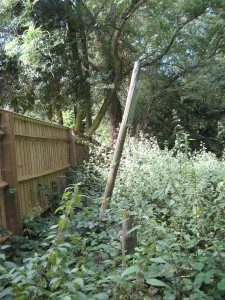 The Open Spaces Society and others objected because the area of woodland is already part of the much larger Booker Common Woods and the public treated it as part of the common. Thus there would be no public gain.
The inspector, Mr Peter Millman, rejected the application because the applicant was offering less than two thirds of the area proposed for deregistration, and he considered it to be 'strongly against the public interest in maintaining the stock of common land'.
He said that the applicant could either have offered to deregister a smaller area of land, or could have offered the balance from his back garden.
We are pleased that the inspector has recognised the public value of common land, and that the public would have lost out by this exchange.

While we sympathise with Dr Bumpstead who inherited this problem when he bought the property, we hope that he will either restore his front garden to the common or, if he wishes to pursue an exchange, that he will find some additional land to offer so that it is equitable to the public.