Support us from £3/month
We deal with almost 1000 cases a year assisting communities, groups and individuals in protecting their local spaces and paths in all parts of England and Wales. Can you help us by joining as a member?
The Welsh Government has rejected an application from Neath Port Talbot Council for fencing on common land adjacent to Bryn Road, Cwmllynfell, ten miles north of Neath.
The council wanted to erect 1,223 metres of stock-proof fencing, with gates and cattle-grids, along the edge of Penlle'rfedwen and Mynydd Uchaf Common to prevent livestock straying into adjoining residential gardens and to improve road safety. It applied for consent for works on common land, under section 194 of the Law of Property Act 1925.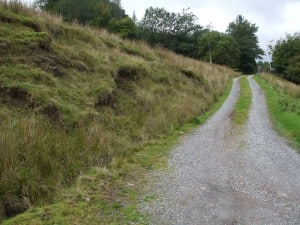 We objected because the fencing would have an adverse effect on the open landscape of the commons and would be a physical and psychological barrier to people exercising their rights to walk over the area. The fence would subdivide the common into smaller units. The onus was on the adjoining property-holders to fence against the common. Furthermore the fence was not on the common-land boundary and would leave small pieces of common which would become neglected and incorporated into the adjoining property-holder's garden.
An adjoining landowner and common rightholder also objected.
The application was determined by Mr Stephen Jones, on behalf of the Minister for Environment and Sustainable Development. Mr Jones was required to consider the effect of the fence on the benefit of the neighbourhood. He noted that there was the support for the proposals from the community. Nevertheless, he considered that the fence, which would split the common into three parts, would be seen as a barrier to access to the common and 'would have an adverse effect on the ability to roam freely over the common'.
He considered that the fence would not prevent animals from straying onto Bryn Road or into adjoining properties from the common to the east of the road, which would remain unfenced. In the absence of evidence about animals straying onto the road and causing accidents he did not accept the need for fencing.
He therefore concluded that the reasons and submissions put forward in support of the proposals did not 'justify overriding the general rights of access to the common land' and he therefore refused consent.
We are delighted that the Welsh Government recognises the importance of common land as a public asset, and has rejected fencing which will harm the landscape and reduce the accessibility of the commons.