Support us from £3/month
We deal with almost 1000 cases a year assisting communities, groups and individuals in protecting their local spaces and paths in all parts of England and Wales. Can you help us by joining as a member?
The Welsh government has introduced emergency legislation which enabled certain bodies to close identified public paths and access land because they create a risk of spreading coronavirus.
The bodies had to close the paths by noon on 25 March 2020.
The bodies (known as 'relevant bodies') entitled to do this are:
county or county borough councils,
Natural Resources Wales,
National Park authorities
the National Trust
The paths which could be closed are footpaths and bridleways (but not apparently restricted byways or byways open to all traffic).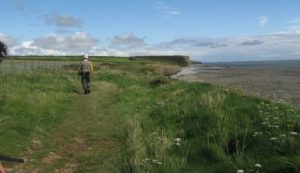 The access land is land mapped for access under part 1 of the Countryside and Rights of Way Act 2000 and land owned by the National Trust (but not apparently land to which there is public access on foot and horseback under section 193 of the Law of Property Act 1925).
The grounds for closure are that the relevant body considers the path or land to be liable to large numbers of people congregating or being in close proximity to each other, or that the use otherwise poses a high risk to the incidence or spread of infection in its area of coronavirus.
All closures must be displayed on the websites of the relevant bodies.
The need for the restrictions is to be reviewed by ministers at least every 28 days, and the regulations expire on 24 September 2020.
Our reaction
We recognise that special measures are necessary in the current crisis to prevent the spread of the virus.  Not surprisingly, these provisions were brought in with great speed and no consultation.  However, it is important that people should be able to get outdoors, to exercise close to home, for their physical and mental health and well-being.  Our paths and spaces have never been more important.
We therefore urge the Welsh government to keep the closures under close review, in consultation with user groups such as ourselves.  We ask the highway authorities to ensure that others do not close paths without authority.  We exhort all users to behave with respect and sensitivity to others.
The outdoors is a great asset which benefits us all.  The society has always campaigned for open spaces close to where people live, and we need those spaces now more than ever.
Welsh government  social distancing guidance.