Support us from £3/month
We deal with almost 1000 cases a year assisting communities, groups and individuals in protecting their local spaces and paths in all parts of England and Wales. Can you help us by joining as a member?
Wealden District Council has thrown out plans to build a private, gated car-park on the summit of Crowborough Common in East Sussex.  On 31 May nine members of the planning committee voted against Crowborough Beacon Golf Club's proposals.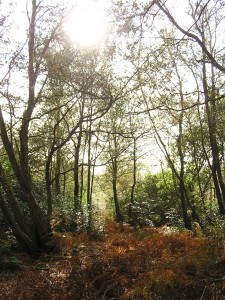 The Open Spaces Society, Save Our Common and the Ramblers' High Weald Walkers Group were among the objectors.  Over 180 representations opposing the plans were sent to the council.
Brendan Clegg from Save Our Common and a member of the Open Spaces Society addressed the councillors:  'This land has more layers of protection than any other site in Crowborough.  It falls within the High Weald Area of Outstanding Natural Beauty, it is registered common land, it's a Site of Nature Conservation Importance, it has a blanket tree preservation order, and it is now within the Ashdown Forest Special Protection Area.
'This development would suburbanise this wooded area of common land with the loss of nearly 30 protected trees.  Many people cherish the historic, cultural and social value of Crowborough Common, and this is reflected in the large number of objections to the application.  As a community we hold this common land in trust and in stewardship for future generations.'
Says Nicola Hodgson, our case officer: 'We objected to this application because it would result in the loss of registered common land over which the public has a right to walk. We believe there is no requirement for additional car-parking as the golf club already has three large car-parks. The development would be detrimental to the public amenity value of the land.
'Furthermore, the golf club would need to obtain permission from the Secretary of State for Environment for works on common land, in addition to any planning consent, otherwise the development would be unlawful and could be removed by a court order.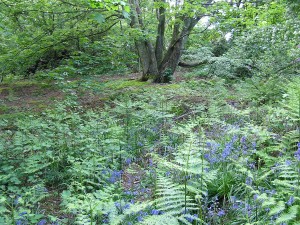 'We are highly relieved that the council has rejected this application and the common is saved.'