Support us from £3/month
We deal with almost 1000 cases a year assisting communities, groups and individuals in protecting their local spaces and paths in all parts of England and Wales. Can you help us by joining as a member?
We have objected to an application from RES UK & Ireland Ltd to erect 21 wind turbines, with access tracks, road-widening and buildings on two prominent hills in the quiet Carmarthenshire countryside. The site is roughly ten miles south west of Lampeter.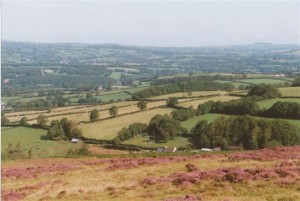 The proposal affects two areas of common land, Mynydd Llanllwni and Mynydd Llanfihangel-rhos-y-corn. Although this land was originally within the strategic search areas of TAN 8, the Welsh Government's planning policy for renewable energy, Carmarthenshire Council amended the boundaries so that these two hills are no longer within the favoured area for turbines. Therefore we consider it would be contrary to the policies in TAN 8 to permit turbines to be sited here.
Since the land is common, any works here would need the consent of the Welsh Government under special laws relating to commons. The developers would probably be required to provide suitable land in exchange—which of course is impossible.
We consider that the proposed development would be an eyesore in this splendid area. The hilltops command extensive views and therefore can be seen from many vantage points throughout Wales. The turbines would be a terrible blot on the landscape.
People walk and ride over these hills, enjoying the peace and quiet and fine views. The turbines, along with the access roads, buildings and other paraphernalia, would totally destroy this experience. And it could destroy Carmarthenshire's vital tourist industry too.
The development is contrary to a number of clearly-stated and eloquent policies in Carmarthenshire's unitary development plan, especially those relating to the protection of special landscape areas, of which this is one, and common land.