Support us from £3/month
We deal with almost 1000 cases a year assisting communities, groups and individuals in protecting their local spaces and paths in all parts of England and Wales. Can you help us by joining as a member?
Stamford Renewables Ltd has withdrawn its appeal against Waveney District Council's refusal of planning permission for three wind-turbines and associated paraphernalia in the lovely Waveney valley in Suffolk.
The development, at Laurels Farm, Barsham, near Beccles would have been an eyesore in the lovely valley, and destroyed part of High Common on either side of the ancient, winding route known as Clarke's Lane.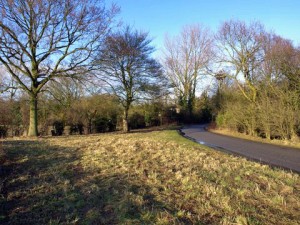 The developers have been ordered to pay part of Waveney Council's costs because they withdrew their appeal only 12 days before the hearing, which had already been postponed by nearly four months. The Planning Inspectorate has ruled that the appellants exhibited unreasonable behaviour resulting in wasted expense.
We are delighted that this threat has been lifted and the common and the lane are saved—these are part of the intricate fabric of the countryside. We are also pleased that the developer has to pay some of the council's costs, for much public money was wasted in fighting this scheme.
We hope that this is a salutary lesson to other developers.