Support us from £3/month
We deal with almost 1000 cases a year assisting communities, groups and individuals in protecting their local spaces and paths in all parts of England and Wales. Can you help us by joining as a member?
We have joined the battle against a solar farm at Kilmersdon, near Radstock in Somerset. The Pegasus Group has recently confirmed the development boundary for the 35-acre site at New Tyning Farm, for 25 years.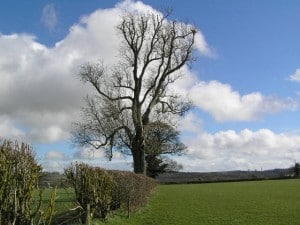 The development will be an eyesore in this lovely area. The site is close to Jack and Jill Hill, named after the nursery rhyme and therefore popular with visitors. It is visible from the local footpaths; these connect with national cycle route 24 which runs from Bath to Eastleigh in Hampshire.
We are backing local members in fighting this scheme which will be severely damaging to this unspoilt landscape and to people's quiet enjoyment of it. We stand ready to object to the planning application when it is published.
Says Kay Mansergh of the Jack and Jill Hill Preservation Society: 'We are not against solar panels; they just need to be sited in the right place and not in the middle of a beautiful landscape which is also prime agricultural land.'