Support us from £3/month
We deal with almost 1000 cases a year assisting communities, groups and individuals in protecting their local spaces and paths in all parts of England and Wales. Can you help us by joining as a member?
Residents of Westgate-on-Sea, near Margate in Kent, have won a new village green, following four years of hard work and a public inquiry.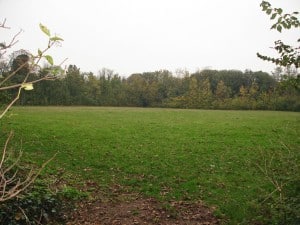 The 2.44-acre field, consisting of rough grass with a wooded perimeter, has been enjoyed by local people for informal recreation since the end of the war. Sited north of Ursuline Drive, the land belongs to Kent County Council which transferred it to King Ethelbert School in 2010 having allowed the school to use it for sports.
Local people wanted to ensure the field was maintained as an open space for recreational use by all. The Linksfield Estate Residents, led by Graham Rickett, applied for registration of the land as a green on the grounds that local people had used it for informal recreation for the necessary period of 20 years. They provided 71 evidence questionnaires to prove this. Kent County Council, the registration authority, held a public inquiry in February and the independent inspector, barrister Annabel Graham Paul, recommended that the land be registered. The council confirmed the registration on 3 June.
Explains Graham Rickett: 'The land has been used regularly for walking, nature studies, photography, children's play, football, kite and airplane flying, family activities, picnics and dog-walking. It has a wealth of wildlife, over 40 species of birds, plus urban mammals and invertebrates.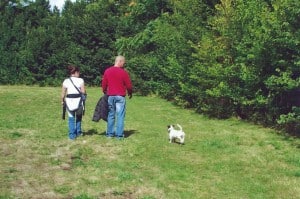 'We had massive support for our campaign, not only from the Open Spaces Society but also from local residents, Butterfly Conservation, Kent Wildlife Trust and North Thanet MP, Sir Roger Gale.
'Our heartfelt thanks also go to Elaine Sherratt of Kent Law School and her final-year students Alex Courtnage, Oliver Hartland and Hannah Lennox who represented us at the inquiry.
'Now the land is secure, we hope to establish community involvement in managing this space for recreation and nature,' says Graham.
Adds Nicola Hodgson, case officer with the Open Spaces Society which helped and advised on the case: 'We warmly congratulate Graham and the Westgate residents on their success. Their efforts show that persistence really pays off. Now this field can be enjoyed by local people by right for ever more.'