Support us from £3/month
We deal with almost 1000 cases a year assisting communities, groups and individuals in protecting their local spaces and paths in all parts of England and Wales. Can you help us by joining as a member?
We hope that Nottinghamshire County Council will take enforcement action against an unlawful fence on Hanging Hill Lane Common, Normanton-on-Trent.
The common is a long strip, consisting of Hanging Hill Lane and a broad verge on either side. The verge is used by walkers and for access to adjoining fields, and the fence encloses part (68 square metres) of this land and prevents public access there.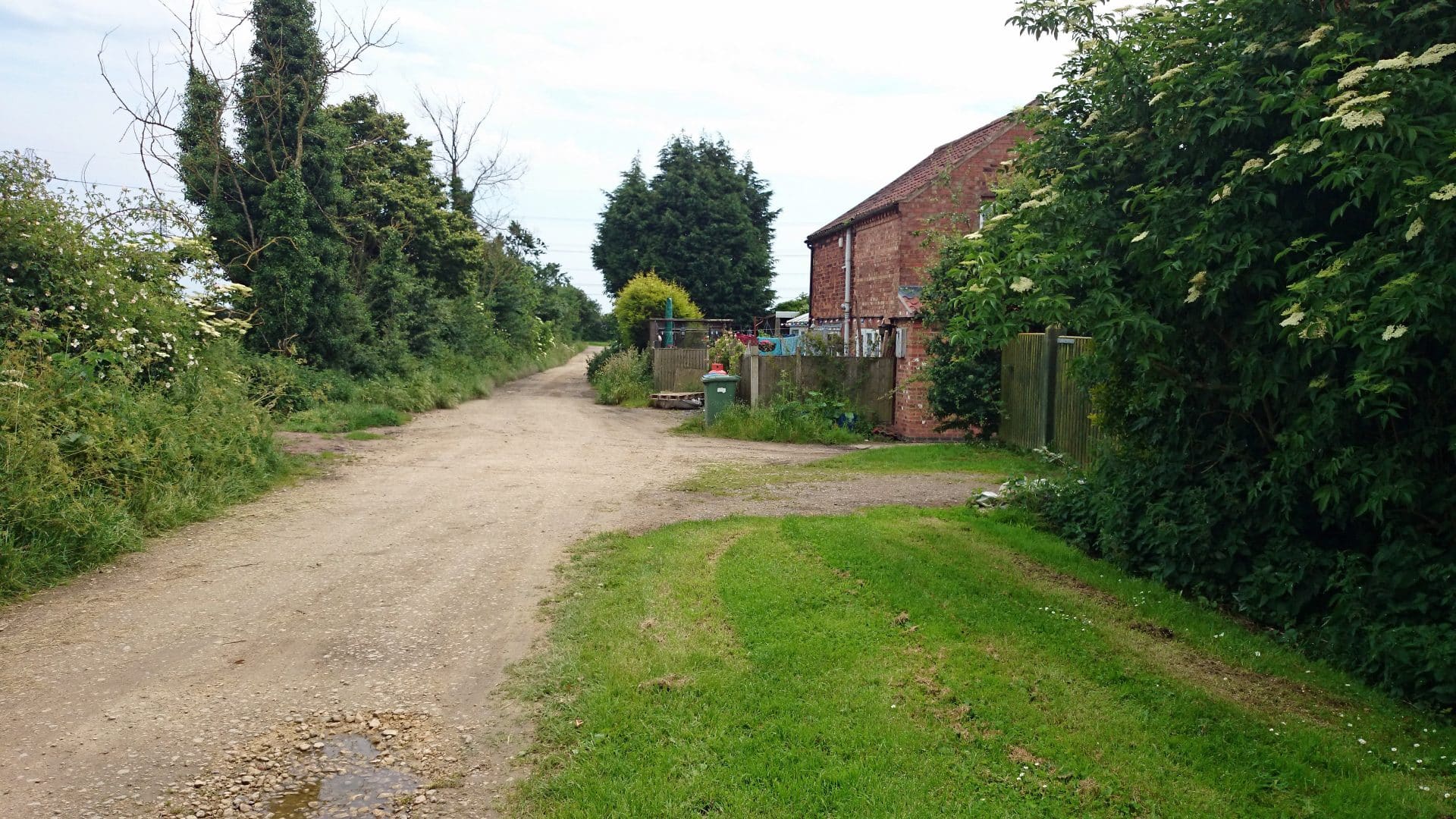 Any works on common land need the consent of the Secretary of State for Environment, Food and Rural Affairs, via the Planning Inspectorate, under section 38 of the Commons Act 2006. The occupants of an adjoining property, Skegby Manor Cottages, applied to replace the existing fence with a brick wall topped with a timber fence.
The Open Spaces Society, Nottinghamshire County Council (in whose care the common is held as it has no known owner), the Southwell & Nottingham Diocesan Board of Finance, and a number of individuals objected. The Planning Inspectorate rejected the application on the grounds that the fence would harm the appearance of the area and the interests of the neighbourhood and those with rights over the common, and would unacceptably exclude public access over that part of the common.
Since the replacement fence has been refused and the current fence has no authorisation, the current fence is unlawful. The Open Spaces Society has called on the county council to initiate enforcement action under section 41 of the Commons Act 2006 and on the district and parish councils to support such action.
We deplore this unlawful encroachment on common land, which prevents people from exercising their right to walk here and is an eyesore.
Nottinghamshire County Council, Bassetlaw District Council and Normanton Parish Council and the public all have powers to take enforcement action to get the fence removed. We have urged the county council to take the lead and the district and parish councils to support such action and have offered help and advice.'