Support us from £3/month
We deal with almost 1000 cases a year assisting communities, groups and individuals in protecting their local spaces and paths in all parts of England and Wales. Can you help us by joining as a member?
We are calling for the immediate withdrawal of a planning application to hold a damaging motor race in a park of national status.
The proposal to restage the Formula E race in Grade II*-listed Battersea Park close to central London has sparked hundreds of objections, but Wandsworth Council planners have published their recommendation to approve the event without even waiting for the end of the consultation period which does not close until Friday 19 February.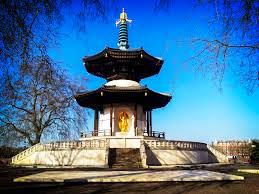 We have complained to the chair of the planning committee which is due to consider the application on 24 February.
The race is a totally inappropriate use of this park and the extended loss of access to members of the public is equally unacceptable.  We are further concerned at permanent changes being made to Battersea Park to facilitate this event.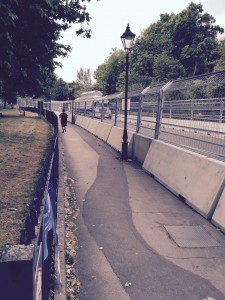 The society has identified basic flaws in the application which the society says is defective because it is proposing the use of the park under Planning Use Class D2 which excludes motor sports.*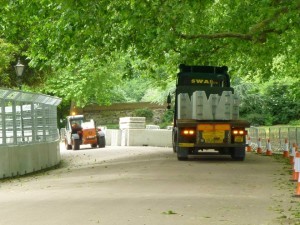 The society has also highlighted the risk of significant damage to the park if it coincides with a period of wet weather.  It cites the example of nearby Clapham Common which has suffered grave degradation from overuse and vehicles accessing the open space during the set-up and de-rig periods of major events.  Large areas of the common have been repeatedly turned into a mudbath as a result.
We are campaigning against the commercial exploitation of our vital parks and open spaces and this event is an extreme example.  We therefore have called on councillors to refuse permission for this damaging and inappropriate event.  It is doubly concerning when a consultation process is so clearly invalid and an application so defective.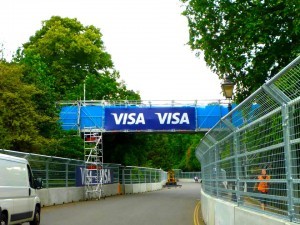 Battersea Park is a high-profile open space. Such a use sets a very poor example and risks being a precedent and encouragement for commercial abuse of parks and open spaces up and down the country.
*     The government's planning portal defines Planning Use class D2 Assembly and Leisure as covering 'Cinemas, music and concert halls, bingo and dance halls (but not night clubs), swimming baths, skating rinks, gymnasiums or area for indoor or outdoor sports and recreations (except for motor sports, or where firearms are used)'.