Support us from £3/month
We deal with almost 1000 cases a year assisting communities, groups and individuals in protecting their local spaces and paths in all parts of England and Wales. Can you help us by joining as a member?
We have had plenty of activities to celebrate our 150th anniversary year, as Britain's oldest national conservation body. Here are some highlights.
Every day we have celebrated an event in our long history with our Tweet of the Day.  These are listed here.
We published two books, Saving Open Spaces and Common Land.  A third, Village Greens, is on the way for publication in spring 2016.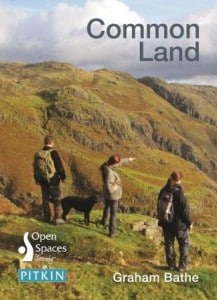 In March our general secretary spoke at the People's Anniversary Walk, organised by our member, the Friends of Panshanger Park, to highlight the need for greater access to this historic park between Hertford and Welwyn Garden City in Hertfordshire.
She also spoke at the AGM of the Heath and Hampstead Society in June, recalling the society's role in saving Hampstead Heath from mineral exploitation and development in the nineteenth century.
In July she gave the keynote speech at the AGM of the Surrey Campaign to Protect Rural England, highlighting the society's concern that Surrey County Council intends to make the countryside 'self funding'.
On our actual anniversary day, 19 July, we had a 20-minute live conversation on BBC Radio Oxford, in the studio with Bill Heine.  A month later we joined the High Wycombe Society for a Big Picnic on Wycombe Rye, to celebrate 50 years since this splendid open space was saved from a devastating road proposal.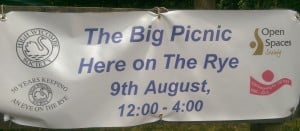 In September, with Warwick District Council and the Warwickshire Wildlife Trust, we unveiled a new interpretation board on our land at Parliament Piece, Kenilworth in Warwickshire.
Also in September, in Kington, Herefordshire, our general secretary opened the Wyche Way long-distance path which runs between Kington and Broadway in Worcestershire.
At the end of September we joined the Vanguards Rambling Club to celebrate its 50th birthday, with a walk on the last leg of the Vanguard Way, from Berwick Station to Newhaven in East Sussex.
In October, the City of London Corporation hosted an open day for our members on Ashtead Common in Surrey, an amazingly peaceful and unspoilt open space close to urban areas.
Our general secretary planted the second inclosure oak tree on The Forest recreation ground in Nottingham.
Our vice-chairman, Phil Wadey, gave a talk to the Gatliff Trust on recording lost ways; he is tireless in encouraging people to get involved in the research needed to ensure the definitive map is up to date before the cut off on 1 January 2026.
At the end of October our general secretary spoke at the AGM of the Cambrian Mountains Society and pledged support for the campaign to designate this magnificent area as an Area of Outstanding Natural Beauty.
Our anniversary-year photo competition attracted 2,000 entries.  You can see the winning pictures here.
Our anniversary publicity led to at least 49 stories in newspapers and magazines and on websites, and four radio interviews.
It is not too late to make a gift to the society to celebrate our past 150 years, and to support us for the years ahead.
Thank you to all our members and supporters for celebrating our 150th anniversary with us.  It has been a great year, and we are fighting fit for the next 150.