Support us from £3/month
We deal with almost 1000 cases a year assisting communities, groups and individuals in protecting their local spaces and paths in all parts of England and Wales. Can you help us by joining as a member?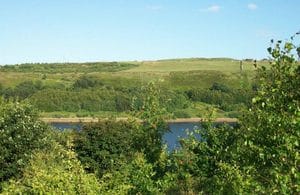 We have welcomed the Prime Minister's announcement that a new Northern Forest is to be created along the M62 corridor, as part of the government's 25-year Environment Plan. The forest is to span more than 120 miles between the cities of Bradford, Leeds, Manchester and Liverpool.
The society is particularly pleased that this will provide 'a tranquil space to be enjoyed by millions of people living in the area'. However, it urges that new public access is created by means of permanent paths and dedicated access land and village greens.
Says Kate Ashbrook, our general secretary: 'This is a magnificent opportunity to provide sites and routes for informal recreation close to where people live. We trust that the access will be definitive and permanent, so that the public's rights are secure for ever and people have the confidence of knowing where they can go.'