Support us from £3/month
We deal with almost 1000 cases a year assisting communities, groups and individuals in protecting their local spaces and paths in all parts of England and Wales. Can you help us by joining as a member?
YouTube is a video sharing channel where users can watch, like, share, comment and upload their own and other people's videos. It works in a similar way to other social media sites such as Facebook and Twitter in that respect. You Tube can be accessed on PCs, laptops, tablets and via mobile phones.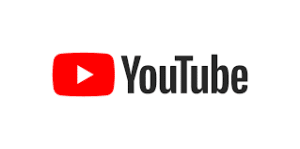 We will be using You Tube to host our videos so that they can be accessed via this channel as well as through links from pages on our website. In the same way that you might follow our social media profiles for Facebook, Instagram or Twitter, as a 'subscriber' to our You Tube channel you will be able to share our videos and add your comments plus you will be notified when we upload any new films in the future. Subscribing to You Tube is the same as a 'like' on Facebook or a 'follow' on Twitter and it is not a traditional subscription and will not cost you anything to set up an account.
Here are some tips on how to 'subscribe' to our You Tube channel for those of our supporters who may not be regulars on You Tube.
To be able to 'subscribe' to our channel you will need to be logged into You Tube. You Tube is owned by Google, so if you already have a Google account the channel will recognise those details.
Here are some steps to help you subscribe to our channel:
Go to You Tube using the link here.
Type 'Open Spaces Society' into the search box at the top of the You Tube home page.
Amongst the search results that will appear, look for our logo next to the listing for the society's channel.
Click on the red 'subscribe' button next to the Open Spaces Society listing.
At this point you will be asked to sign in using your Google account details, if you already have one of these accounts. Alternatively you can create a Google account, following the instructions and complete your society You Tube subscription.
Thank you for your support.