Support us from £3/month
We deal with almost 1000 cases a year assisting communities, groups and individuals in protecting their local spaces and paths in all parts of England and Wales. Can you help us by joining as a member?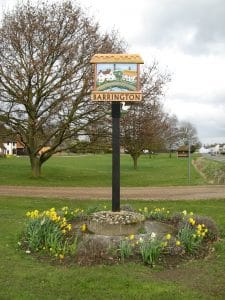 We have urged Cambridgeshire residents to act now and save their green spaces, by registering them as town or village greens before it is too late.
Our general secretary, Kate Ashbrook, was giving the annual Octavia Hill Memorial Lecture in Wisbech on Sunday 4 December.
Said Kate: 'Octavia Hill was one of the early activists of the Open Spaces Society, long before she founded the National Trust. Octavia believed in saving green spaces as "open-air sitting rooms" and she would most certainly be arguing today that our open spaces in towns and villages should be protected for public enjoyment.
'Local people can protect their spaces by applying to register them as town or village greens,' Kate explained. 'You need to collect evidence that local people have enjoyed the land for informal recreation, for at least 20 years, without being stopped or asking permission. You also need to be sure that the land is not already threatened with development. Then you can apply to Cambridgeshire County Council to register the land as a green. Once it is registered it is protected from development, and local people have rights of recreation there.
'Cambridgeshire has some fine village greens, Barrington's being a spectacular example. But any piece of land may qualify, including the forgotten bit of scruffy space behind the housing estate.
'If you delay you may find that your precious green space is to be covered in buildings, so act now before it is too late,' urged Kate.