Support us from £3/month
We deal with almost 1000 cases a year assisting communities, groups and individuals in protecting their local spaces and paths in all parts of England and Wales. Can you help us by joining as a member?
We have slated the Department for Environment Food and Rural Affairs (Defra) for its sham consultation into Natural England's long-standing research on people and the natural environment.
The results are published today (4 November) but Defra states that the changes have already gone ahead—before the consultation period even closed.
The research, 'Monitor of Engagement with the Natural Environment' (MENE), is about the extent to which people visit the natural environment and what they do there.
Since 2009 NE has undertaken MENE, a progression from the England Leisure Visits Survey.  From weekly interviews with about 800 respondents MENE produced robust evidence of the visits made by the population to the coast and countryside.  It provided data on the type of destination, duration of visit, mode of transport, distance travelled, money spent, main activities, motivations for and barriers to visiting the countryside.
Now the sample size and number and frequency of questions have been reduced, and thus the robustness and accuracy of the survey are severely diminished.
Says Kate Ashbrook, our general secretary: 'We argued strongly against cuts to this vital survey which is relied upon by local authorities, government departments, local access fora and voluntary bodies.  The data will no longer be consistent with previous work so that the continuous, comparable datasets will be lost.  The results will be less reliable and we shall only have headline figures without any depth to them.  The survey will no longer be of use in tracking changes in behaviour and local variation.
'The money saved on the survey is tiny but the effect is significant and it is a false economy.  Unfortunately, the government seems to have little interest in gathering evidence.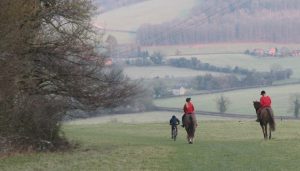 'This announcement comes shortly after Natural England publishes Conservation 21, its conservation strategy for the 21st century.  This puts people at the heart of the environment—an excellent proposition. But to achieve this we need to know why people are not getting outdoors now and how they can be encouraged to do so. With the slashing of MENE it will be much more difficult to achieve this laudable aim.
'We believed that this was a genuine consultation, but clearly it was not.  Defra had already decided to make the cuts before it even asked us.'