Support us from £3/month
We deal with almost 1000 cases a year assisting communities, groups and individuals in protecting their local spaces and paths in all parts of England and Wales. Can you help us by joining as a member?
'The Chester Rambling and Hill Walking Club has provided pleasure and adventure to walkers for 100 years.  It could take a lead in campaigning for walkers' rights too.'
So said Kate Ashbrook, our general secretary, speaking at the club's centenary dinner in Chester on Thursday 16 May.
More than 135 club members at the dinner heard Kate speak on this history of the access movement over the last 150 years; the campaigns for access to the countryside, on public paths and by freedom to roam on mapped open country.  Kate suggested that the club could have a greater role in campaigning for paths and open spaces today.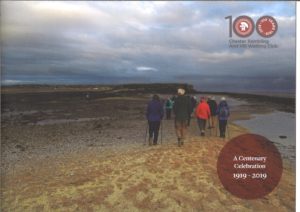 'With access to our countryside and towns under constant threat, your excellent organisation can do much to ensure that our green spaces and paths are protected into the future,' she said.
'Here are some ideas.  You can:
fight those developments which will swallow up green spaces;
identify green spaces within your communities which local people have enjoyed, without permission or challenge, for 20 years and apply to register them as town or village greens. This will ensure they are protected for ever;
object to paths being moved onto inferior routes, and encourage landowners to dedicate new paths;
research historic routes which have not yet been recorded on the official maps and submit applications for their addition—before the maps are closed on 1 January 2026.
And, of course, you will continue to welcome walkers and enable people to enjoy our glorious countryside, with your varied and extensive walks programme—which you do so brilliantly.'
'I wish you all the best for the next 100 years,' Kate concluded.