Support us from £3/month
We deal with almost 1000 cases a year assisting communities, groups and individuals in protecting their local spaces and paths in all parts of England and Wales. Can you help us by joining as a member?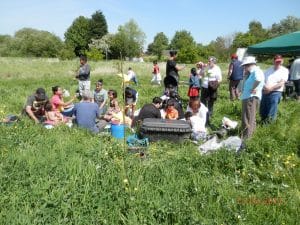 We have criticised the Department for Environment, Food and Rural Affairs (Defra) for being vague about how it will measure its success in encouraging people to benefit from the natural environment. The society has responded to Defra's consultation on measuring environmental change through its 25-year environment plan which was published in January 2018.
In the consultation paper, Defra refers frequently to people's 'engagement' with the natural environment, rather than people's enjoyment of and care for it. We would like Defra to measure how people actively enjoy the outdoors and benefit from it – and how the environment benefits from people's greater appreciation of it.
Says Nicola Hodgson, one of the society's case officers: 'We are concerned that Defra considers it sufficient to measure people's 'engagement' with the natural environment when that can mean people merely watching nature programmes from the comfort of their sofas, or clicking 'like' on Facebook.
'It is vital that instead it measures how people gain access to the outdoors, what they do there, how much they spend in local communities, what the barriers are, whether the paths are clear and the access land is open, and whether they have high-quality, accessible, natural green space close to where they live.
'It is also important to measure how much they care about the natural environment. The more people enjoy being outdoors, the more they will want to look after their natural environment.
'The excellent Monitor of Engagement with the Natural Environment (MENE) survey will help to provide the data, and the government needs to invest in this to ensure that it provides the best and most useful information over a long period.
'We shall be pleased to work with Defra and Natural England to develop the relevant metrics and to help people both to enjoy and care for their local green spaces and paths,' Nicola concludes.