Support us from £3/month
We deal with almost 1000 cases a year assisting communities, groups and individuals in protecting their local spaces and paths in all parts of England and Wales. Can you help us by joining as a member?
We have slated Bristol City Council's lack of traffic management which is threatening the city's green spaces. This follows last week's Development Control Committee decision to allow Bristol Zoo to park on the Downs for a further three years.
Kate Ashbrook, our general secretary, said: 'Yet again Bristol's councillors have failed to take action to protect the city's glorious natural heritage.
'Their decision to allow Zoo parking was based on admissions of 40 years of failure and unwillingness to contemplate change. The Zoo's most vocal supporter was concerned about the traffic problems of the 1970s, not those of today. Another councillor suggested that a further, three-year permission would not matter because the Downs had been around 500 years.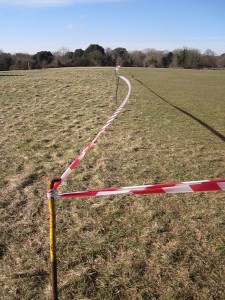 'Much has changed since the 1970s. Most of the users of the Downs car-park come from South Wales and they can now come over the Second Severn Crossing and along the M49. They pass the Portway Park and Ride, the most obvious solution to the Zoo's parking problems. Everyone at the Planning Committee meeting agreed that Park and Ride would not be well-used while cheap parking was available close to the Zoo. Yet only Cllr Rob Telford was prepared to put an end to Downs parking.
'As European Green Capital in 2015, Bristol will be expected to set an example. This decision shows that it is instead lagging behind. We know of no other city in Europe that uses public open space in this way, for a zoo or any other tourist attraction. London Zoo does not expect to take over Regent's Park for its visitors' cars.
'Bristol needs more councillors willing to make change happen. It needs more councillors able to see that three years matters, particularly when it means a total of half a century of unacceptable use. This is twice the lifetime of a 25-year-old.'
Adds Rob Telford, Green councillor for Ashley ward, Bristol: 'Unfortunately, neither the Zoo nor the other councillors on the Central Planning Committee have been able to take a joined-up approach to sustainable transport in Bristol. With parking on the Downs still an option for the Zoo, what incentive is there for them to change their emphasis and encourage visitors to come by train to Clifton Down (a 15-minute walk through wonderful streets) or by bus to right outside the Zoo? This is before we even get into the good ecological and recreational reasons why allowing cars to park on a green space is not a wise move.'
We shall continue our campaign to protect the Downs. We shall also endeavour to persuade Bristol City Council that, in order to earn its accolade as European Green Capital 2015, it must have a transport plan for the city, and a travel plan for the Zoo, to ensure that the Downs and other green spaces are protected and enjoyed by the public.