Support us from £3/month
We deal with almost 1000 cases a year assisting communities, groups and individuals in protecting their local spaces and paths in all parts of England and Wales. Can you help us by joining as a member?
We are backing objectors to the proposed closure of a vital footpath across the railway line near Penzance, Cornwall. This pedestrian crossing at the Mexico Inn, Long Rock, provides an important short-cut for walkers. The alternative route is nearly a kilometre long.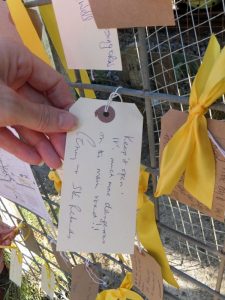 A public inquiry opens today (21 October) at the Marazion Community Centre, into Cornwall Council's plan to close the crossing. It has forged ahead with this despite numerous objections when it consulted on the proposals last year. Network Rail and the council claim, with scant evidence, that the crossing is dangerous.
This is a popular route for walkers at all times of year, and it also serves the people of the Long Rock community. It provides a direct route to and from the beach. It is safe provided one takes moderate care.
In claiming that it is dangerous the council has not produced evidence, nor has it compared the path with the dangerous alternative route which walkers would be forced to use if the crossing were closed. They would have to endure the busy, narrow Marazion Road.
We were pleased to defeat a rail-crossing closure at Aylesbury, Buckinghamshire, earlier this year, partly on the grounds that the alternative was long and dangerous. We hope those arguments will win the day in Cornwall too.
Our member, the Friends of Long Rock Mexico Crossing, is fighting the plan at the public inquiry and we wholeheartedly support in its objection.