Support us from £3/month
We deal with almost 1000 cases a year assisting communities, groups and individuals in protecting their local spaces and paths in all parts of England and Wales. Can you help us by joining as a member?
The London 2012 Organising Committee (LOCOG) has applied for planning consent for 'temporary structures' for viewing the sailing events during the 2012 Olympic Games at the Nothe, Weymouth in Dorset and to keep people out during the games.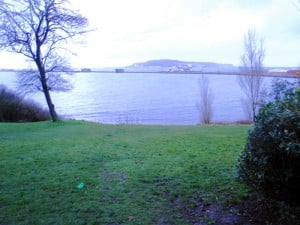 We have objected, arguing that the structures will be an ugly intrusion in the lovely park, and will prevent the public from enjoying traditional free access there.
Says Kate Ashbrook, our general secretary: 'The so-called structures include a mass of paraphernalia, such as tents, cabins, compounds and vehicular accessways. They will have a devastating effect on the lovely, historic Nothe Gardens, where people have enjoyed free and unfettered access.
We have urged the council to reject this application and to tell LOCOG to site the viewing structures elsewhere, not on public land. It would be deeply regrettable to charge people to enter parkland where they have always had the right to roam free.'