Support us from £3/month
We deal with almost 1000 cases a year assisting communities, groups and individuals in protecting their local spaces and paths in all parts of England and Wales. Can you help us by joining as a member?
'At last the government has seen the trees for the wood.' So we said on learning that David Cameron has abandoned plans to flog off England's public forest estate, has called an emergency stop to the consultation on its future, and will remove clauses from the Public Bodies Bill which affect the Forestry Commission. Read more here
We began our campaign against the sales as soon as they were announced last November. We called on government to ditch the clauses in the Public Bodies Bill which would radically alter the Forestry Commission and to have 'a long period of inclusive discussion and debate about the future of our forests and woods, which is not constrained by ministers already having decided what to do'. The government has now decided to do just that.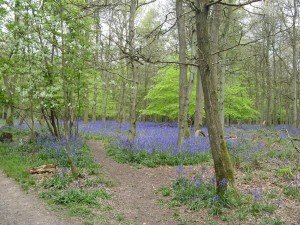 Says Kate Ashbrook, our general secretary: 'We are relieved that the government has at last seen the trees for the wood and recognised that its plans were a recipe for a complete disaster.' The society was concerned that the government seemed to have no idea how it could protect public access to the woods and forests nor how it could protect them from development.
Kate continues: 'It is astounding that ministers were so out of touch with popular culture that they did not understand just what our woods and forests mean to us all—and that they are incredibly special, for recreation and enjoyment and as an essential part of the nation's history.
'Now there can be a proper, informed discussion about the management and enjoyment of all our woods and forests, without ministers champing at the bit to sell the whole lot.'