Support us from £3/month
We deal with almost 1000 cases a year assisting communities, groups and individuals in protecting their local spaces and paths in all parts of England and Wales. Can you help us by joining as a member?
We have renewed our call to Swansea Council to reject the application for 16 wind turbines on Mynydd y Gwair common. The planning committee is to determine the application from RWE npower tomorrow (7 February).
We objected strongly to the application because it will destroy the magnificent stretch of unspoilt common land, eight miles north of Swansea.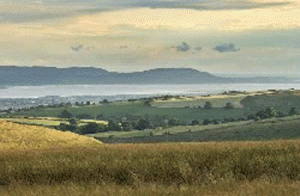 We believe that the proposed development would rip the heart out of the common. Mynydd y Gwair is a breezy upland close to urban centres. It is of huge importance to local people for informal recreation—wild country on their doorstep. The public has the right to walk here and commoners have rights to graze their animals. It would be vandalism to site 16 wind-turbines on this land.
Because it is common land, RWE npower would have to obtain the additional consent of the Welsh Government for works on the common, under section 38 of the Commons Act 2006. Indeed, because of the scale of the development, it would need to provide suitable land in exchange for that to be taken—but it is hard to see how it will find land which can compensate for the common to be destroyed.