Support us from £3/month
We deal with almost 1000 cases a year assisting communities, groups and individuals in protecting their local spaces and paths in all parts of England and Wales. Can you help us by joining as a member?
The annual Spirit of Kinder event, celebrating Kinder Scout and the 1932 mass trespass, will this year be held in Sheffield on Saturday, April 26.
The event, which will also celebrate ten years of the implementation of the CROW Act which gave the right to walk freely in open country, is organised by the Kinder and High Peak Advisory Committee and will be held at Sheffield Town Hall starting at 2.30pm. It is free and open to all.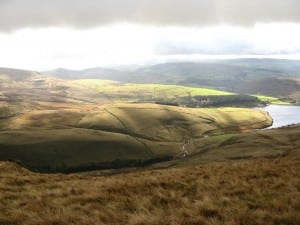 Our general secretary, Kate Ashbrook, will be among the speakers. Says Kate: 'It is vital that we remember the courage and vision of those campaigners 82 years ago. They risked their freedom in order that we can now enjoy ours. But the battle is not over. Today the Open Spaces Society fights on to secure our green spaces, public paths and beautiful landscapes in the face of ever-increasing threats.'
Other speakers include John Mothersole, Chief Executive of Sheffield City Council; Bill Bevan, the Sheffield-based archaeologist and interpreter, who will describe the prehistory of Kinder Scout; and Annabelle Kennedy of the Sheffield Wildlife Trust, who will outline the work of the Sheffield Moors Partnership. Young representatives of the Woodcraft Folk will describe the various Sheffield trespasses which took place during the 1930s, including the often-forgotten successful Abbey Brook trespass on 18 September 1932.
Sheffield's Walking Champion, City Councillor Peter Price, will be master of ceremonies.
For more details and further information on the Spirit of Kinder Day, contact Roly Smith on 01629 812034 or email or Terry Howard on 0114 266 5438 or email.
A full version of the programme will be available on the Trespass website: here.