Support us from £3/month
We deal with almost 1000 cases a year assisting communities, groups and individuals in protecting their local spaces and paths in all parts of England and Wales. Can you help us by joining as a member?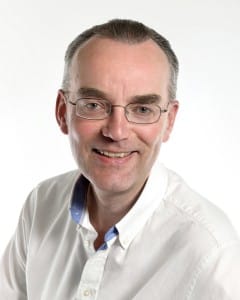 We are delighted to welcome Hugh Craddock as our new Case Officer.
Hugh will work alongside our present Case Officer, Nicola Hodgson, assisting members of the society on technical, legal and practical issues regarding commons, greens, open spaces and public paths.
Hugh formerly worked for the Department for Environment, Food and Rural Affairs (Defra) and its predecessor departments (1986-2016) to deliver access under the Countryside and Rights of Way Act 2000, commons legislation though the Commons Act 2006, and recent reforms to town and village greens under the Growth and Infrastructure Act 2013.
Living in Epsom, Surrey, Hugh and his wife Debbie enjoy riding in the Surrey countryside, as well as walking further afield while on holiday. Hugh is a volunteer for the British Horse Society in Surrey.
Says Kate Ashbrook, general secretary of the Open Spaces Society: 'With the appointment of Hugh Craddock to work with Nicola Hodgson, the society fields a stronger team in defence of commons than ever before. Hugh, with his extensive and deep knowledge of all our areas of work, will be of immense help in assisting our members and boosting our ability to champion green spaces and public rights throughout England and Wales.'
Says Hugh: 'I've worked closely over many years with the Open Spaces Society as a Defra stakeholder, and recognise its unrivalled support for the protection of commons and access to the countryside. I am now very pleased to work for the society in promoting and continuing this protection into the future.'