Support us from £3/month
We deal with almost 1000 cases a year assisting communities, groups and individuals in protecting their local spaces and paths in all parts of England and Wales. Can you help us by joining as a member?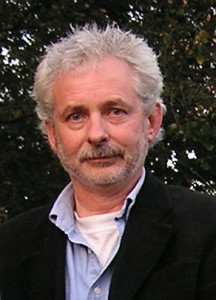 We have appointed Mr Brendan Clegg as our local correspondent for Wealden District in East Sussex. Brendan will be the society's eyes and ears, keeping a close watch on paths, commons, greens and open spaces in the district and intervening as necessary.
Says Brendan: 'I am very pleased to be appointed as local correspondent for the society. In the Wealden District of East Sussex we have some of the finest access land in the south-east, including the 6,400-acre Ashdown Forest (of Winnie the Pooh fame), and part of the South Downs National Park. We also have an extensive network of public rights of way.
'I look forward to helping protect the open spaces, the commons, greens and public paths that are a vital part of Wealden's heritage.'
By profession, Brendan is a land surveyor and cartographer, having worked for the Foreign Office and then the Ordnance Survey for nearly 20 years.
In 2008 he led a campaign to save Crowborough Common from development after a golf club signed a £1.6 million deal for the construction of a massive care-home on the magnificent summit of the common. The largest public inquiry ever held in Crowborough brought the club's plans to an abrupt halt.
Adds Brendan: 'The Open Spaces Society provided vital support and advice to our campaign and as a result I decided to join the society.'
He is a member of East Sussex Local Access Forum representing the interests of walkers. For relaxation he enjoys riding his classic Honda motorcycles and choral singing in festivals across Europe.
His other current projects include the restoration of a listed Victorian church and acting as election agent for a political party.