Support us from £3/month
We deal with almost 1000 cases a year assisting communities, groups and individuals in protecting their local spaces and paths in all parts of England and Wales. Can you help us by joining as a member?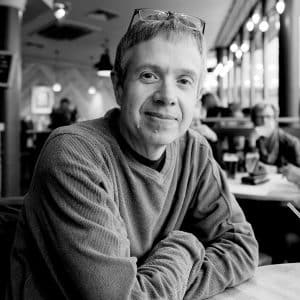 Simon Bunn is our new local correspondent for St Edmundsbury Borough in Suffolk. Simon will be our eyes and ears, keeping a close watch on paths, commons, greens and open spaces in the district and intervening as necessary.
Simon, who lives at Haverhill, works for Cambridge City Council as a Sustainable Drainage Engineer, and has been involved in flood-risk management for the past 20 years. He was part of the team that developed the award-winning Cambridge SuDS (sustainable drainage-systems) Design and Adoption Guide. He is a keen walker and a member of the Ramblers and the Stour Walking Group. He is also a proficient photographer.
Says Simon: 'I am very pleased to be appointed as local correspondent for the society. We have some beautiful countryside in St Edmundsbury Borough and a network of public paths and green spaces, all of which need protecting. I shall be commenting on proposals to alter public paths and objecting to any which are not to the public benefit; I shall also be keeping a close eye on the open spaces and assisting our members with their campaigns.'
Adds Kate Ashbrook, our general secretary: 'As they come under increasing pressure from development, our paths and open spaces have never been more important, for people's health and well-being. We are delighted to have a representative in St Edmundsbury who is ready to defend these vital public assets.'