Support us from £3/month
We deal with almost 1000 cases a year assisting communities, groups and individuals in protecting their local spaces and paths in all parts of England and Wales. Can you help us by joining as a member?
We have appointed Mr Chris Meewezen as our local correspondent for Cheshire East. Chris will be the society's eyes and ears, keeping a close watch on paths, commons, greens and open spaces in the area and intervening as necessary.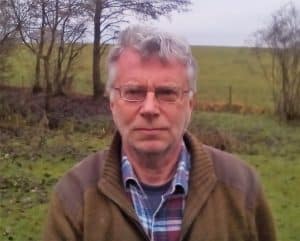 Chris, who lives at Wheelock near Sandbach, has until recently been footpath secretary for the Ramblers' Congleton Group. He has initiated a project in the county to research historic ways and apply for them to be added to the official (definitive) map so that they are safe from destruction.
Says Chris: 'I am very pleased to be appointed as local correspondent for the Open Spaces Society. The open spaces and public paths in Cheshire East are at severe risk from development and I shall do what I can to protect them, and to help our members with their campaigns.
'It is vital that we apply for historic ways to be added to the definitive map before 2026 when many unrecorded ways may be lost for ever; my project aims to achieve the full recording of our rights of way in Cheshire East before that date.'
Chris will respond to proposals to alter the routes of public paths in Cheshire East and will object where the public interest is prejudiced.
Adds Kate Ashbrook, our general secretary: 'Our paths and open spaces have never been more important, for people's health and well-being—but they face unprecedented threats. We are delighted to have a representative in Cheshire East who is ready to defend these vital public assets.'
Chris is a retired engineer and he now sells books on the internet.