Support us from £3/month
We deal with almost 1000 cases a year assisting communities, groups and individuals in protecting their local spaces and paths in all parts of England and Wales. Can you help us by joining as a member?
Our general secretary, Kate Ashbrook, has won bronze in The Great Outdoors magazine's Campaigner of the Year Award, following a vote from members of the public.
Described by one voter as 'inspirational in her constant drive to keep footpaths open', Kate came third to environmental campaigners Greta Thunberg and Chris Packham.
Says Kate: 'I am delighted to win the Bronze Award, but remember: campaigning is not something we do to win a competition or an honour.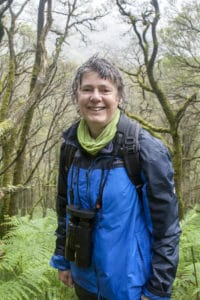 'If we truly want change in our lives, opportunities and the environment, we have to make campaigning our permanent mode—something we do 24/7, all the year round. That is how Greta Thunberg does it and I am proud to take a tiny leaf from her book in my campaigns for public freedom to paths and access.'
'A recent case in the Supreme Court concerning village greens in Lancashire and Surrey has put open spaces under even greater threat. It is vital that we campaign and lobby for better rights and freedoms so that people can enjoy access to our magnificent countryside, and to green spaces in towns and villages.
'I shall not cease in that fight,' Kate declares.
Details of the awards are here.
.