Support us from £3/month
We deal with almost 1000 cases a year assisting communities, groups and individuals in protecting their local spaces and paths in all parts of England and Wales. Can you help us by joining as a member?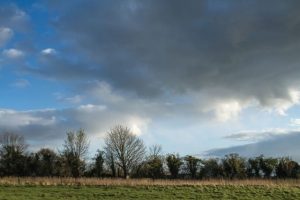 The High Court has ruled that Moorside Fields in south Lancaster are a village green. This means that they will be protected from development and can be enjoyed by the community by right for informal recreation.
Local resident Janine Bebbington, acting for the Moorside Fields Community Group, applied to register five fields as a green in 2010, on the grounds that local people had enjoyed recreation there for at least 20 years. Lancashire County Council, which owns the land and is also the greens registration authority, objected to the application. Following a public inquiry, the inspector Alison Lea decided that four of the five fields should be registered.
The council appealed to the High Court to overturn the decision and on 27 May Mr Justice Ouseley ruled that the land should be registered.
The council's objection was largely on the grounds that the land was held by the council for education purposes which the council said was incompatible with its use by the public as a green. The judge upheld the inspector's view that there was no specific incompatibility, and that the land can continue to be used on the same 'give-and-take' basis as has been practised in the past.
Says Nicola Hodgson, our case officer who assisted the applicant with her case: 'We are delighted with this decision, which will give local people rights to continue to enjoy the land. It is a significant judgment because it shows that land can be registered as a green when it is held by a local authority for another purpose. This has been the subject of a number of court challenges and we welcome this additional clarification of the law.'
Says Janine Bebbington: 'This has been an eight-year struggle to tell our story about how Lancaster residents have enjoyed their green space. Membership of the Open Spaces Society has been invaluable — the society has been a brilliant travelling companion on our village-green journey, ever present with information and advice and giving us the confidence to keep going.'
The society made a financial contribution from its legal fund to the applicant's costs in fighting the court challenge.
The society's analysis of the court judgment is here.