Support us from £3/month
We deal with almost 1000 cases a year assisting communities, groups and individuals in protecting their local spaces and paths in all parts of England and Wales. Can you help us by joining as a member?
We have joined forces with local campaigners to fight the appeal by Mr Mark Fowler against Aylesbury Vale District Council's refusal of planning permission for microlight aircraft flights at Bernwood Farm, Botolph Claydon in mid Bucks. The application is retrospective: Mr Fowler, the tenant of Bernwood Farm, is already flying aircraft there without consent.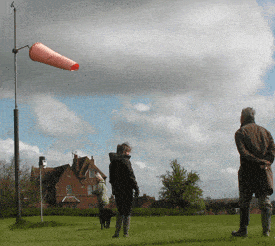 We backed our member the Botolph Claydon Quiet Society and opposed the application and the appeal because the planes shatter the peace of this tranquil area, and the runways cross, or pass close to, three public paths. One of these is the Bernwood Jubilee Way through the long-forgotten Bernwood Forest.
The district council agreed with the objectors and in December 2010 refused consent because of the impact of the noise and movements of aircraft taking off, landing and taxiing on the rural tranquillity of the village and on users' enjoyment of the adjacent paths. Mr Fowler appealed at the last possible moment, in June 2011.
We are appalled at this threat to the lovely, peaceful countryside of mid Bucks. In particular we are concerned for the many users of the local paths which are crossed by the runway and which run nearby. The planes will fly low over the bridleway, Splash Lane, and horses may well take fright, putting horses and riders at risk.
Mr Fowler proposes up to 30 aircraft movements a day: that's more than two for every daylight hour. It will be a constant disturbance and intolerable for residents and visitors.
We trust that the Planning Inspectorate will reject the appeal, and that the district council will take enforcement action against this unlawful activity.