Support us from £3/month
We deal with almost 1000 cases a year assisting communities, groups and individuals in protecting their local spaces and paths in all parts of England and Wales. Can you help us by joining as a member?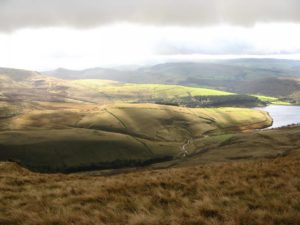 Our general secretary, Kate Ashbrook, will be one of the expert speakers at a celebration of the Spirit of Kinder to be held at Friends Meeting House, Manchester on Saturday 21 April 2018 from 13.15 to 16.00.
In addition to her work with OSS, Kate is chair and a vice-president of the Ramblers, vice-chair of the Campaign for National Parks and patron of the Walkers Are Welcome Towns Network. She was in the vanguard of the campaign for greater access to open country in England and Wales, and she continues to champion people's rights to enjoy paths and open spaces in town and country.
There will be displays about the history of the trespass and what local groups are doing now about problems of access. There will also be the opportunity to meet other walkers and campaigners and learn about getting involved.
Tell friends and colleagues and invite them to come along and join in celebrating The Spirit of Kinder.
Please see below for further information or email salle_e_dare@yahoo.co.uk.