Support us from £3/month
We deal with almost 1000 cases a year assisting communities, groups and individuals in protecting their local spaces and paths in all parts of England and Wales. Can you help us by joining as a member?
'The governments in England and Wales should recognise that common land matters.' So declared Paul Clayden, our vice-president, who chaired our annual general meeting on 6 July.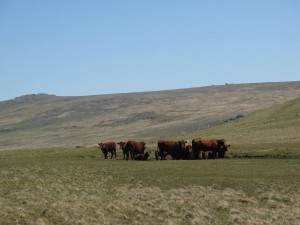 'Commons are the secret gems in our landscape, ancient places which have remained largely unchanged through history. We are dismayed that the Westminster government is so dilatory about implementing the provisions of the Commons Act 2006, which will enable the recovery of "lost commons" throughout England. At present this is confined to a few pilot areas. And the Welsh Assembly Government has not yet implemented most of the Commons Act, and has no timetable for doing so.
'Yet the Commons Act provides for better management and protection of commons and is urgently needed,' Paul argued.
'While we welcome the coalition government's commitment to "protect wildlife and promote green spaces and wildlife corridors in order to half the loss of habitats and restore biodiversity", and "to take forward the Marine and Coastal Access Act" (which includes the coastal trail around England), we are sad that common land is apparently being sidelined.
'Commons are immensely important to the public—we have the right to walk on all of them and to ride on many. They are rich in wildlife and archaeology, they occur throughout England and Wales and many are close to people's homes, providing opportunities for fresh air and enjoyment on their doorsteps,' Paul continued.
'The governments should recognise that commons provide a multitude of benefits—for public recreation, health and wellbeing, for wildlife and our cultural history. Over eighty eight per cent of our English commons are designated, for their landscape, wildlife or archaeological interest.
'So we hope to persuade the governments of both England and Wales that commons deserve much greater priority in their plans,' Paul concluded.