The Open Spaces Society has its headquarters in Henley-on-Thames in Oxfordshire. It has some 2,000 members throughout England and Wales.
It has a volunteer network, with members called 'local correspondents'.
Vice-presidents
David (Lord) Clark, Len Clark, Mike Clarke, Paul Clayden, Roger de Freitas, Tony (Lord) Greaves, Richard Mabey, Edgar Powell and Ronald Smith.
Trustees
Chris Beney (Chairman)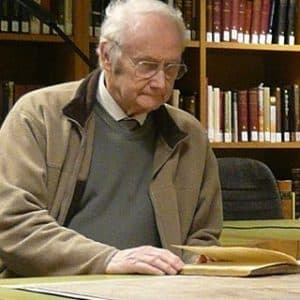 Chris has served OSS both as a trustee and as a local correspondent for many years. Trained as a Chartered Electrical Engineer, he was project manager for a small part of Concorde and later ran, with a colleague, a successful computer business for about ten years. He represented the OSS on the Rights of Way Review Committee's working party which led to Defra's guidance on the Equality Act's impact on path structures. He has chaired a British Standards working party for two editions of BS5709, the national standard for path structures. He has worked on access related issues with Local Authorities for some 25 years. Chris has been a trustee of several other charities, currently just two, both involved in countryside access.
Jean Macdonald (Vice-chairman)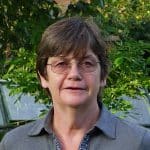 Jean's professional career included teaching in secondary schools and further education; providing advice to schools and colleges on the use of technology; project management and consultancy. She has worked with people with disabilities to support them to become more independent, most recently as part of the Guide Dogs for the Blind "My Guide" programme. She has also been a parish councillor and school governor. She is a member of a Ramblers' working party which carries out footpath maintenance. She is an enthusiastic walker and gardener.
John Hall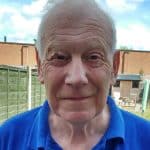 John is Coventry born and bred and has served as OSS Local Correspondent for Coventry since 2013. He joined the Ramblers' Association (RA) in 1978, was a founder member of Coventry RA in 1983, Group Footpath Secretary 1983-96 and 2013-2017 and a professional Rights of Way officer 1996-2013 with 4 local authorities, and for the RA and British Horse Society (BHS) headquarters. John has been a member of the Institute of Public Rights of Way (IPROW) since 1996. He is a past member of the Rights of Way Review Committee and involved in the Countryside & Rights of Way Bill procedure for BHS. He has attended over 200 training courses including Rights of Way Law Review and IPROW and 47 public inquiries.
John Lavery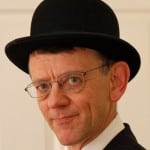 John is a retired Defra lawyer with expertise in countryside law. Between 2004-2007 he was principal legal adviser on common land and greens. He was involved with implementation of the Countryside and Rights of Way Act 2000 and worked on the Bill team for the Commons Act 2006. He was also principal adviser on Rights of Way. Since retiring he has assisted the OSS with legal issues, including the Growth and Infrastructure Act, which overhauled procedures relating to the registration of greens.
Chris Meewezen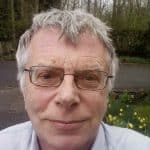 Chris was photographed at age 3 climbing up Jacob's Ladder, in the Peak District and, by his teens, he was aware of unresolved definitive map issues and disputes with landowners on even such major routes as the Pennine Way. By 2013, he represented the Ramblers when, with Peak & Northern Footpaths Society, they won the inquiry which prevented Cheshire East stopping up Sandbach FP29. He later initiated a user group comparison of Cheshire Definitive Maps with the 1910 OS map which suggested some 509 potential claims to be made by 2026. Chris is currently the OSS Local Correspondent for Cheshire East where, in addition to the normal workload, he is co-ordinating local user groups' efforts to have lost ways claimed by the cut-off date.
Tara-Jane Sutcliffe
Passionate about access to the natural and historic environments, Tara joins the Board of the OSS with a background in landscape archaeology and cultural heritage. She has strong advocacy skills with experience of contributing to cross-party working groups, parliamentary inquiries and government consultations with both UK and Welsh Government. Tara is executive Director of the Cardiff-based international volunteering charity, UNA Exchange, responsible for risk, performance and financial management.