There are seven members of staff who work from our office in Henley-on-Thames.
Kate Ashbrook – General Secretary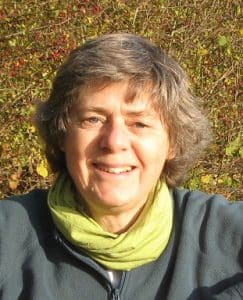 Kate, a campaigner, became general secretary of the society in 1984. A former member of the Countryside Agency board, she is chair and a vice-president of the Ramblers, a trustee of the Campaign for National Parks and the Dartmoor Preservation Association and a member of the Institute of Public Rights of Way and Access Management. She is a member of Natural England's stakeholder group on public rights of way, and is patron of the Walkers Are Welcome Towns Network. Kate had a personal victory when she successfully took East Sussex County Council to court for failure to reopen the infamous Hoogstraten footpath at Framfield. Her hobbies are walking, bird-watching and finding illegally blocked paths.
Nicola Hodgson – Case Officer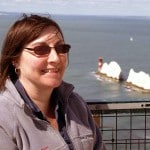 Our case officer is Nicola Hodgson, who helps members with queries and problems on common land, town and village greens and open spaces. Formerly a solicitor in private practice, Nicola was instructed by Sunningwell Parish Council in Oxfordshire, whose application for a village green application went all the way to the House of Lords with a ground-breaking judgment in favour of the applicants.
Nicola is committed to ensuring that people's rights to enjoy the countryside are upheld, and is an active member of the Youth Hostels Association and National Trust. She enjoys walking and cycling and spending time with friends and family.
Hugh Craddock – Case Officer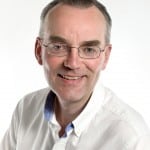 Hugh is our case officer assisting members of the society on technical, legal and practical issues regarding commons, greens, open spaces and public paths.
Hugh formerly worked for Defra to deliver access under the Countryside & Rights of Way Act 2000, commons legislation through the Commons Act 2006, as well as the recent reforms to greens under the Growth & Infrastructure Act 2013.
Hugh lives in Epsom, Surrey and says he is 'married with two horses'. He and his wife enjoy riding in the Surrey countryside, as well as walking further afield while on holiday, and is a volunteer for the British Horse Society.
Ellen Froggatt – Office Manager

Our office manager is Ellen Froggatt who lives in Watlington, Oxfordshire, with her husband. Ellen has had a long and varied career in office administration, including eight years as operations manager for a multinational music company before joining OSS. She enjoys singing with a local choral society and is also an active member of St Mary's, Chalgrove, where she sings in the choir.
Ellen and her husband are keen walkers and have taken walking holidays in the UK, Europe, South Africa and America. They also enjoy their memberships of the National Trust, RSPB and the Wildfowl & Wetlands Trust.
Lucie Henwood – Accounts & Membership
Our Financial Administrator is Lucie Henwood. Lucie and her husband Colin ran their successful, traditional wooden-boatbuilding business in Henley for 34 years before selling it to two members of their team. Lucie now brings her many years of corporate experience to managing the finances and membership of the OSS.
She is a Trustee of the Acorn Music Theatre Company and the Henley Youth Festival and enjoys performing with 'The Average Wife Band' and 'Sam Brown's Fabulous Ukulele Club'. Lucie is never happier than when sharing time with her family, especially when that includes boating, walking, cycling and exploring the beautiful British countryside.
Christine Hunter – Office Assistant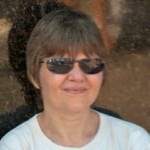 Our Office Assistant is Christine Hunter. She has had a variety of administration roles which include working for BBC Radio 3 and 4, software and pharmaceutical companies.
She enjoys attending country shows, usually in her role as an exhibitor. In her spare time Christine enjoys gardening as well as breeding and showing dwarf and mini lop rabbits.
Frances Kerner – Commons Re-registration Officer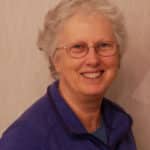 Our Commons Re-registration Officer, Dr Frances Kerner, is researching lost commons which are eligible for registration as common land under part 1 of the Commons Act 2006. She has enjoyed careers in the private and public sector working in health, telecommunications and education and achieved her PhD on Enclosure and Survival: Common Land in the Buckinghamshire Chilterns c.1600 – c.1900.
Frances lives in Booker near High Wycombe in Buckinghamshire. When she is not researching in the archives, she enjoys gardening, walking and spending time with her family. She is chair of Booker and District Local History Group, an informal group that researches local history and delivers an annual talk to residents.