There's nothing like a nice walk in the countryside along your favourite path with your best companions of the two and maybe four-legged kind.
But what happens when that path is blocked, closed or even moved?
What are your rights when it comes to accessing the routes you know and love?
At Open Spaces Society, we are experts on all types of public rights of way and we can help you defend your local path if it's under threat.
We can help you claim a path, remove a blockage, or lobby your highway authority.
We also have a network of dedicated volunteers known as local correspondents who can help you in your local area.
Protect your right to roam,

join us today

.
News about Walking & Hiking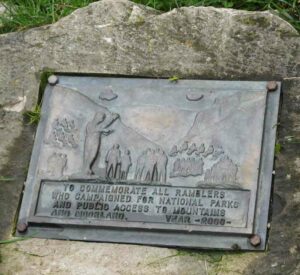 'It is time for a new manifesto for public access in town and country,' said Kate Ashbrook, our general secretary. Kate was giving the keynote speech at the event to mark the 91st anniversary of the mass trespass on Kinder Scout on 24 April 1932.  The celebrations were held at Hayfield village hall, Derbyshire, at…
Read More

→