Mannau Agored: siarter ar gyfer eu dyfodol
Dros gyfnod cyfyngiadau COVID 19, mae pobl yn mwynhau mannau agored a llwybrau lleol yn fwy nag erioed o'r blaen, ac yn debygol o barhau i wneud hynny ym mhell tu hwnt i'r pandemig hwn. Ond mae'r mannau a'r llwybrau hyn hefyd dan fygythiad, o wasgedd datblygu, diofalwch a llymder cyllidebau awdurdodau lleol. Nid oes yna gydraddoldeb darpariaeth ychwaith, ac mae'r rhai sydd fwyaf angen mannau diogel a thawel yn agos i'w cartrefi yn dioddef eu diffyg oherwydd bod y dasg o wneud penderfyniadau dros nifer a lleoliad mannau agored yn cael ei adael i awdurdodau lleol.
Rydym yn galw ar y llywodraeth i:
gyflwyno cynllun cenedlaethol ar gyfer mannau agored, gyda safon cenedlaethol ar gyfer darpariaeth mannau gleision a chyllideb wedi ei neilltuo i sicrhau mannau o safon uchel yn agos i gartrefi pobl.
cyflwyno dynodiad newydd, yn debyg i'r Mannau Gleision Lleol (Local Green Space) yn Lloegr, ond gyda meini prawf mwy eglur, gwarchodaeth cryfach a mynediad i'r cyhoedd.
fynnu ar adolygiad a diweddariad o nodyn canllaw TAN 16 Chwaraeon, Hamdden a Mannau Agored.
gosod dyletswydd ar awdurdodau lleol i sicrhau bod pawb yn medru mwynhau man agored diogel, o safon uchel, sydd wedi ei gynnal a chadw yn dda, oddi-fewn i 300 metr o'u cartref. Gellir gynorthwyo hyn gan fynnu bod:

awdurdodau lleol yn rheoli a gwarchod eu mannau gleision, ac yn darparu'r adnoddau i wneud hyn;
datblygwyr yn darparu mannau agored fel rhan annatod o bob datblygiad mawr, ac yn cofnodi'r tir fel maes tref neu pentref er mwyn i drigolion lleol gael yr hawl i gynnal gweithgareddau hamdden yno, a'i ddiogelu am byth.
Rydym yn galw ar awdurdodau lleol i:
Fabwysiadu polisïau cadarn dros gaffael, rheoli a gwarchod mannau gleision yn eu hardaloedd.
Creu cyllideb warchodedig ar gyfer mannau gleision.
Cofnodi eu mannau gleision fel meysydd tref neu pentref.
Creu canllawiau cynllunio atodol ar ddarpariaeth mannau agored a chanllaw o arfer da (mae Sir Gâr, Caerffili ac Abertawe wedi gwneud hyn, neu mae'r gwaith ar y gweill), a defnyddio Pecyn Cymorth Mannau Gleision Cyfoeth Naturiol Cymru.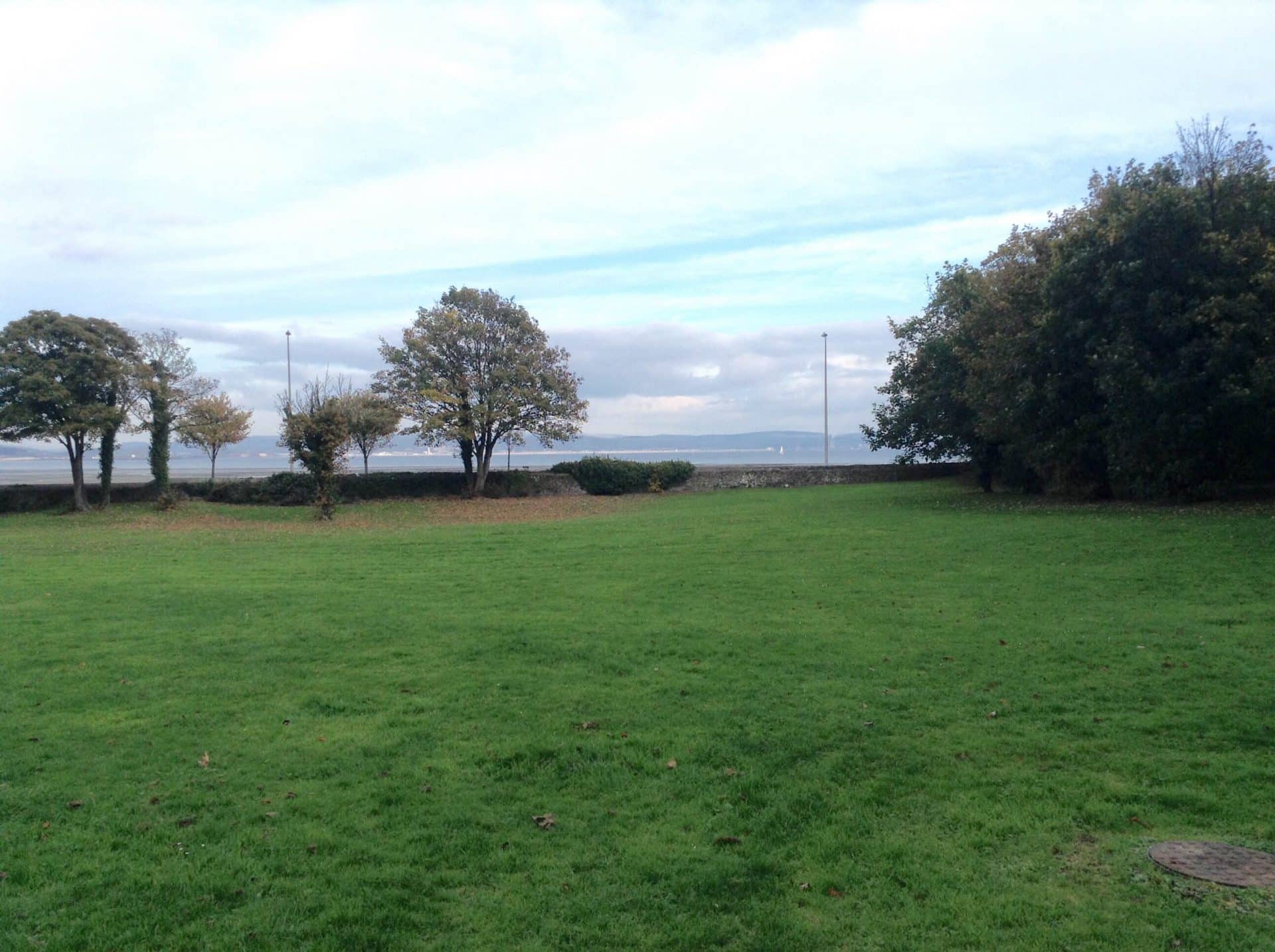 Rydym yn galw ar gymunedau i:
Ymwneud gyda chynlluniau lleol cyn i dir cael ei ddynodi ar gyfer datblygiad, ac adnabod mannau gleision sydd angen eu gwarchod.
Ffurfio grwpiau o 'gyfeillion', sydd yn medru:

gofalu am fannau lleol,
codi arian,
ymgymryd â gwaith gwirfoddol,
gweithredu fel carfan bwyso i ymladd yn erbyn datblygiad.
Bydd Cymdeithas y Mannau Agored yn:
Lobïo llywodraeth San Steffan i ddiogelu mannau agored a mynediad i natur mewn deddfwriaeth sydd ar ei daith drwy'r Senedd ar hyn o bryd, e.e. Mesur yr Amgylchedd a'r Mesur Amaeth, ac i sicrhau bod y Cynllun Rheoli Tir Amgylcheddol (ELMS) newydd yn darparu taliadau ar gyfer gwella mynediad.
Lobïo Llywodraeth Cymru i sicrhau bod y cyfreithiau a'r polisïau hyn, pan yn weithredol yng Nghymru, yn sicrhau gwarchodaeth o fannau agored a mynediad at natur.
Cynghori ein aelodau ar sut i warchod eu mannau agored er budd eu cymunedau.
Cymdeithas y Mannau Agored, Gorffennaf 2020
Cyfeirnodau
Mae'r New Economics Foundation (NEF) wedi amcan y bu yna wyth miliwn ymweliad yn llai i barciau a mannau gleision, o gymharu â chyfartaledd Ebrill 2018. Mewn dadansoddiad pellach, gan ddefnyddio set ddata Symudedd Cymunedau COVID-19 Google, darganfu'r NEF patrymau gwahanol yn y defnydd o barciau a mannau gleision rhwng awdurdodau lleol tlotach ac awdurdodau lleol cyfoethocach. Pan oedd data ar gael, darganfuont bod yr 20 awdurdod lleol tlotaf wedi cofnodi, ar gyfartaledd, lleihad o 28% yn y defnydd o barciau o gymharu â chyfartaledd Ebrill 2018, tra bod yr 20 awdurdod lleol cyfoethocaf wedi nodi dim newid yn y defnydd o barciau.
Mae melin drafod y Centre for Cities yn canolbwyntio ar wella economïau dinasoedd a threfi mwyaf y DU. Daeth ei erthygl 'How easy is it for people to stay at home during the coronavirus pandemic?' i'r casgliad bod mannau agored cyhoeddus, megis parciau, yn amrywiol iawn o leoliad i leoliad, ac nad yw pob ardal ddinesig yn medru darparu digon o le i'w trigolion ymarfer corff yn ddiogel a chynnal ymbellhau cymdeithasol ar hyn o bryd.
Pecyn Cymorth Mannau Gleision Cyfoeth Naturiol Cymru.