The seventh edition of Our Common Land by Paul Clayden has been revised and updated to include the many changes in the law which have taken place since the previous edition in 2006.
These include the bringing into force of part 1 of the Commons Act 2006, and the divergence of the law in England and Wales. This book takes account of the most recent court cases, and policy guidance on common land issued by the Department for Environment, Food and Rural Affairs, and the Welsh government.
There is also a substantial section dealing with town and village greens, which complements the society's manual, Getting Greens Registered.
The book puts the law into practice. It is of value to local authorities, landowners, common right-holders, and the public.
Contents
An introduction to common land and rights of common
Commons registration
Common land—the rights of the parties
Management and control of common land
Statutory protection of common land
Town and village greens
Appendix 1: Commons regulated under the Commons Act 1987
Appendix 2: Bibliography
Total 164 pages
Further resources about Commons
Our latest posts about commons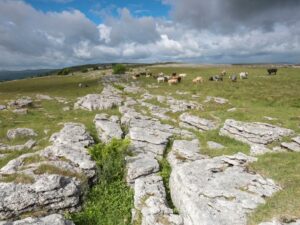 Open Spaces Society case officer Hugh Craddock and Friends of the Lake District planning officer Lorayne Wall MRTPI, on 7 June addressed members of the Royal Town Planning Institute on planning for commons. At the Institute's rural update for north of England, members heard about 'Planning and Common Land', raising awareness of how and why…
Read More

→