Buy lantern slide archive postcards
A selection of ten unique postcards from our lantern-slide archive.
A6 high-quality photographic reproductions, blank on the reverse for your own message.
£8.00 inc P&P
The Open Spaces Society image archive comprises digitised versions of a collection of lantern slides which date from between 1900 and 1939. The majority of the images are of the commons, forests, parks, and open spaces which the society campaigned to save in the late nineteenth and early twentieth centuries. Lantern slides were a useful way of illustrating talks and lectures and would have been used to support the case made by the society seeking protection for open spaces. The collection provides an insight into the activities of the society at this time which have resulted in some amazing landscapes protected to this day.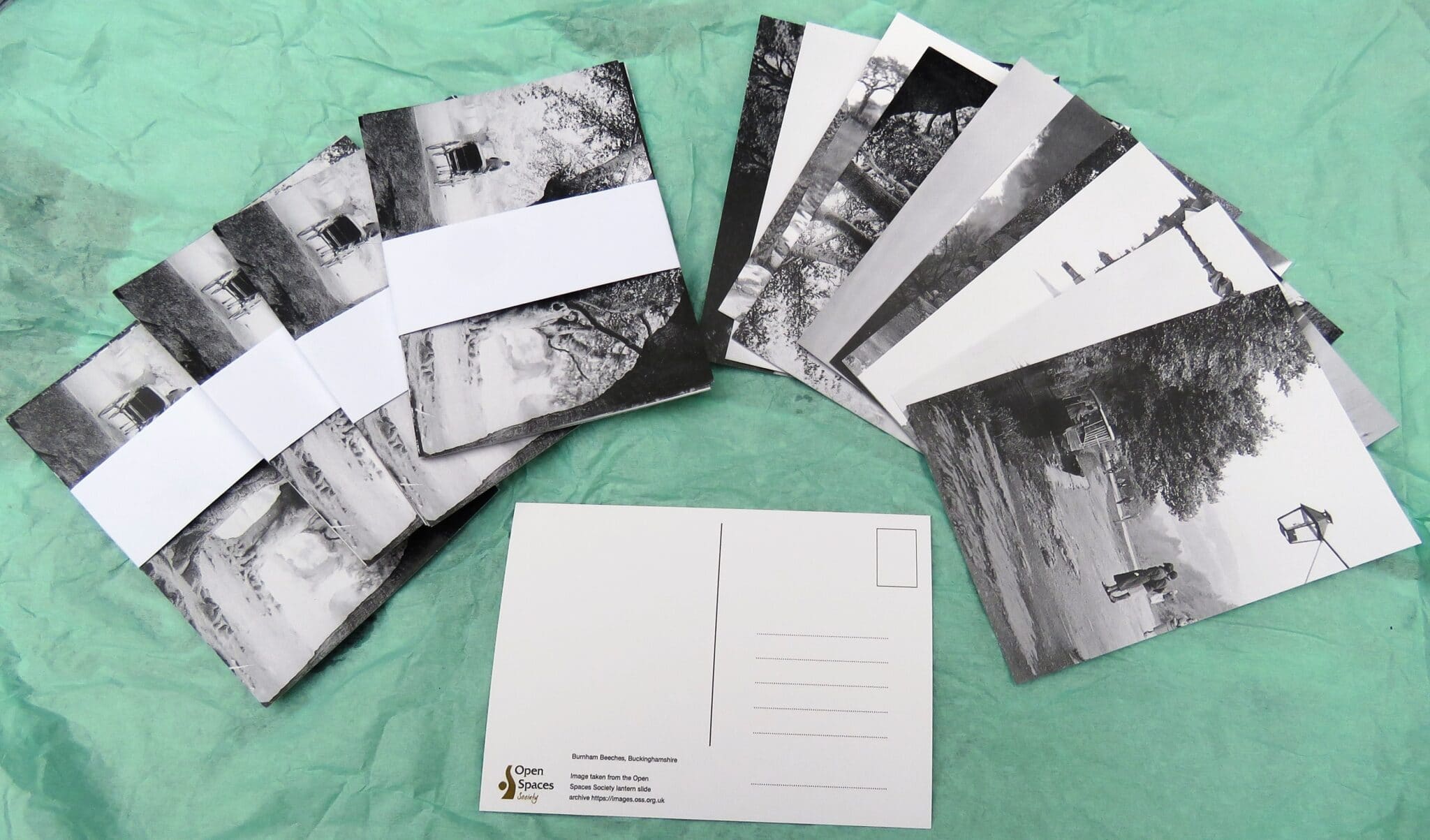 Ten unique images included in each postcard pack