Wales: 2011 Action Plan for Wales
More than a quarter of new Assembly Members support our action plan for Wales
Eighteen of the 60 members of the National Assembly for Wales have supported, wholly or largely, the Open Spaces Society's 12-point Action Plan for Wales. We sent the plan, through our members in Wales and from our headquarters, to all the candidates in the recent election, asking for their backing.
The 18 Assembly Members are:
Leighton Andrews (Rhondda, Lab)
Mick Antoniw (Pontypridd, Lab)
Rosemary Butler (Newport West, Lab, Presiding Officer)
Christine Chapman (Cynon Valley, Lab)
Jeff Cuthbert (Caerphilly, Lab, Minister for Communities & Tackling Poverty)
Alun Davies (Blaenau Gwent, Lab, Minister for Natural Resources & Food)
Janet Finch-Saunders (Aberconwy, Con)
John Griffiths (Newport East, Lab, Minister for Culture & Sport)
Lesley Griffiths (Wrexham, Lab, Minister for Local Government & Government Business)
Edwina Hart (Gower, Lab, Minister for Economy, Science & Transport)
Elin Jones (Ceredigion, Plaid Cymru)
Sandy Mewies (Delyn, Lab, Commissioner)
Lynne Neagle (Torfaen, Lab)
David Rees (Aberavon, Lab)
Ken Skates (Clwyd South, Lab, Deputy Minister for Skills & Technology)
Gwenda Thomas (Neath, Lab, Deputy Minister for Social Services)
Lindsay Whittle (South Wales East region, Plaid Cymru)
Leanne Wood (South Wales Central region, Plaid Cymru)
Our 12 points include a better deal for Wales's common land, which covers eight per cent of the nation's land area and is of great importance for its landscape and wildlife and for public enjoyment.
There are also action points for village greens, open spaces and public paths, including the Wales Coastal Path, to be opened officially in 2012.
The Open Spaces Society launches its action plan for the Welsh Assembly Government, 2011-2015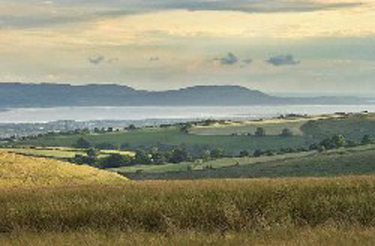 Click here to view in English or Click here to view in Welsh
We are inviting all 240 candidates who are standing in the forthcoming Assembly elections in Wales to commit themselves to the 12 action points in our plan.
Please help us by asking your candidates to support our action plan. If you would like bilingual paper copies please email us with your postal address.
Receive the latest news to your inbox
Sign up to our monthly eZine to stay up to date with news, views, and more from the Open Spaces Society. Signing up takes less than two minutes.