The Open Spaces Society has its headquarters in Henley-on-Thames in Oxfordshire. It has some 2,000 members throughout England and Wales.
It has a volunteer network, with members called 'local correspondents'.
Vice-presidents
David (Lord) Clark, Len Clark, Mike Clarke, Paul Clayden, Roger de Freitas, Tony (Lord) Greaves, Richard Mabey, Edgar Powell and Ronald Smith.
Trustees
Graham Bathe (Chairman)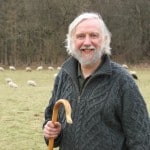 Graham has 40 years' experience in access and countryside, working for government agencies, local authorities and charities in Britain and overseas. He led English Nature's work on CRoW Act from passage in Parliament to implementation, reconciling access and wildlife on 500,000ha of SSSI. 2005-2011 he spearheaded Natural England's work on the Commons Act. Graham served on Wildlife and Access Advisory Group, National Countryside Access Forum, Defra's Commons Act Project Board, and New Forest and Hampstead Heath committees. He is Communications Manager of the Foundation for Common Land.
Phil Wadey (Vice-chairman)

Phil joined the OSS in 2004 to support the work on greens, commons and rights of way. Phil specialises in rights of way historical research and enjoys adding paths to the definitive map (63 recorded so far). He brings skills to the Board from running large projects and from extensive board-level work in a range of organisations, including the charitable sector. He was OSS vice-chairman from 2005-2010. Amongst his aims are an expansion in the number of local correspondents and new forms of membership to create the additional funding for expanded services.
Diane Andrewes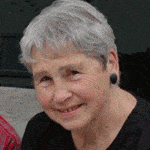 Diane has been an OSS member for more than 20 years and is a former trustee. Relevant memberships: Ramblers' Association, National Trust, English Heritage, Bursledon Rights of Way & Amenities Preservation Group. Parish councillor and footpath officer for 10 years. Former district councillor and parliamentary candidate. Particular OSS interests: village greens, PROW claims, public hards, lost ways, national coastal path. Relevant activities: campaigning, research, community development.
Chris Beney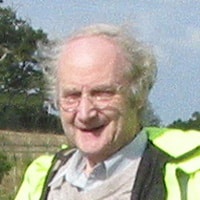 A chartered engineer, Chris ran a business and helped set up several charities.He is chairman of a rights-of-way association, an OSS local correspondent, and a Ramblers' Area committee member.
His specialist area is Gaps, Gates and Stiles. He sees the society's strength in its wide coverage of public access – alleyways, paths, greenways and all open spaces.
John Lavery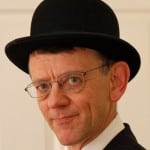 John is a recently retired Defra lawyer with expertise in countryside law. Between 2004-2007 he was principal legal adviser on common land and greens. He was involved with implementation of the Countryside and Rights of Way Act 2000 and worked on the Bill team for the Commons Act 2006. He was also principal adviser on Rights of Way. Since retiring he has assisted the OSS with legal issues, including the Growth and Infrastructure Act, which overhauled procedures relating to the registration of greens.
Jean Macdonald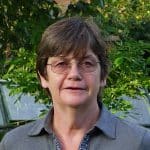 Jean's professional career included teaching in secondary schools and further education; providing advice to schools and colleges on the use of technology; project management and consultancy. She has worked with people with disabilities to support them to become more independent, most recently as part of the Guide Dogs for the Blind "My Guide" programme. She has also been a parish councillor and school governor. She is a member of a Ramblers' working party which carries out footpath maintenance. She is an enthusiastic walker and gardener.
Peter Newman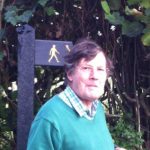 Peter is a bookseller and local correspondent for NW Herefordshire and Powys. An interest in rights of way, especially the legal side, led to several successful court cases which made legal precedent. For the last 25 years he ran a footpath scheme whereby people on Community Punishment Orders from the Court worked on the rights of way network putting in hundreds of stiles, bridges, gates, signposts etc.
Peter has recently moved into Powys and is now actively looking at the deplorable state of many of the paths there.