As a charity, we know that there are many people throughout the country who are keen to support our work in protecting open spaces and the public's right to enjoy them without necessarily becoming personally involved or receiving literature from us.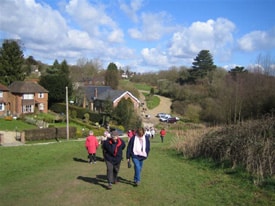 Why not become a supporter? You can do this from only £2.00 per month. You will know that you are playing a valuable role for the society without being bothered to do anything else.
You'll be helping us to run our national campaigns as well as supporting people working locally to preserve the open spaces which matter to them.
The advantage to the society of small, regular donations is that they empower us to plan our future activities with confidence.
The more supporters we have, the stronger our voice.
Click below to become a supporter.